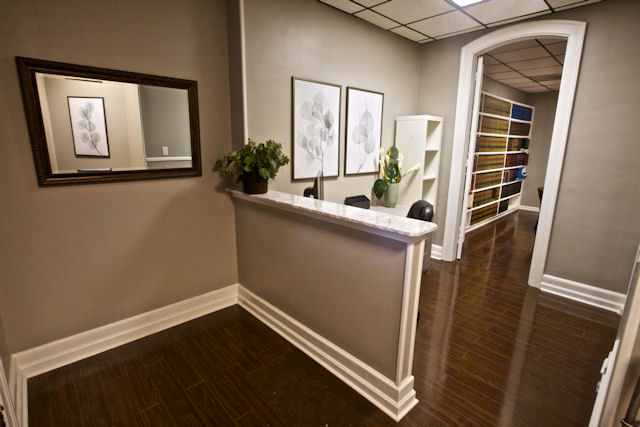 Philosophy
Wolfe & Houlehan was founded in 2011 by two attorneys who grew up using computers and the internet. While many aspects of legal service delivery are timeless (legal knowledge, attention to detail, etc.), the way attorneys and clients communicate should not be. Our strong belief is that clients and prospective clients* should be able to contact their attorneys in the most convenient and efficient method possible, which in many cases involves online communication through web-based forms and email.
To that end, we have striven to create an informative and interactive website which allows clients to submit some basic information through web-based forms. The goal of these forms is to send the attorney material relevant to the client's individual legal issue. Accordingly, the basic information that may be submitted is tailored to the particular legal issue at hand. This allows our attorneys to respond with a higher degree of specificity than would be possible if the client submitted a general contact form that appears on many legal websites or merely requested a call-back. In many cases, the information provided allows our attorneys to determine whether the client may be retained and even take preliminary actions on the client's behalf. The result is that there is not an added layer of data-gathering communication at the beginning of the potential attorney-client relationship. We hope that this website and the processes we have implemented reduce or eliminate the inefficiency that typifies so many law firm websites to this day.
While many other industries have taken advantage of interactive websites, the legal service industry has largely lagged behind. We believe there are several reasons for this:
Many attorneys are not comfortable with technology and cannot appreciate how technology can save the firm and the client time, and therefore money. Enormous numbers of law firms do not have websites at all or have very basic pages providing little more than contact information. We have come across attorneys who never type (presumably delegating this to secretaries) and do not even have email addresses. Such firms and attorneys have no intention in becoming proficient with computers because they have always made money doing things the old-fashioned way. Outdated methods cause a firm to charge more billable hours to a client whereas modern tools and practices reduce such needless expense.
A high degree of legal knowledge is needed to draft such original content and to be prepared for issues likely to arise. But while most attorneys have the requisite legal knowledge, many tend not to share it with clients in ways that might streamline interactions. Clients often have an idea of what legal work they need done but are lacking terminology, cannot decide between several options, etc. There will always be a need to resolve uncertainties through spoken communication, and we remain available to contact as necessary. However, clients who are more informed will spend less time struggling with their options and the legal work may begin sooner. A website that offers pertinent information on legal issues and offered services can, to some extent, bridge the knowledge gap and make future communications with attorneys more efficient and therefore less costly.
Creation of a website that offers clients real legal information and is useful to them takes a lot of time and effort that many law firms are not willing to expend. We believe viewing a law firm website is a client's first "communication" with the firm and have worked tirelessly to make such communication productive for the client. Our website is an investment in attracting clients through our clear knowledge of legal issues and transparent practices that clients recognize are to their advantage. In any industry, a very basic and non-interactive website (or no website at all) means the potential customer will have many lingering concerns prior to purchase. In the legal industry, where clients tend to have a lot of preliminary questions about what they need and how they will be charged, it makes even more sense to provide an organized and informative website, yet so few firms actually do this.
Ultimately, the core philosophy of our website and our electronic communication methods is efficiency. Firms that do not utilize current methods of communication will cause redundancy in information gathering, delays in responding to clients, and will make the entire legal process take longer. Under conventional hourly rate billing practices, this will allow the firm to rack up extensive attorney's fees. We use secure web-based forms and respond to clients by email where possible and desired by the client to cut down on inefficiency and thereby improve the ultimate delivery of legal services. These services are in addition to, and not instead of, traditional methods of communication which may be preferable in certain instances and to particular clients. Our firm's door and phone lines always remain open at the client's option.
Security
While there are clear efficiency advantages to electronic communications, such advantages would be negated if online data submission was not secure.
Because of the sensitive nature of legal communications, we have implemented security measures that surpass what might be offered by traditional forms of communication. Though rare, it is certainly possible for "snail mail" to be intercepted, phone lines to be tapped, or documents to be stolen. However, all data submitted through this website passes through the Secure Sockets Layer (SSL) protocol. This is designed to ensure that data is not intercepted from the time it is sent to the time it is received. We have implemented an SSL certificate that uses the same level of encryption used by banks and online retailers. This helps prevent hackers, viruses, and malware from compromising data submitted to us.
Surprisingly, many firms invite clients to contact them online but then utilize unsecure forms or unencrypted email. We do not believe it is reasonable for clients to have to agree not to send personal or confidential information merely because the connection is not secure. Our online communications are designed to provide the highest industry standard protection available. You can tell when communications on our site are secure because the URL protocol changes from "http" to "https" and the browser turns green and/or displays a lock in its address bar.
*We refer to all clients and potential clients as "clients" on this page. Please review our disclaimer for information about establishing an attorney-client relationship.